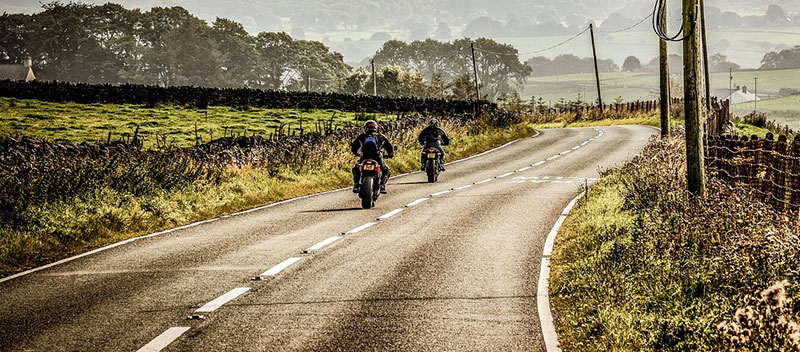 Advanced Motorcycle Training
Enhance your riding skills with Advanced Training designed for you by ProBike. Our training is 'one-to-one' unless you decide to train with a friend, so you'll never be tagged onto a group or be riding with someone of a different standard.
Remember your goals and requirements will be the basis of the course, so if you have any queries or questions whatsoever, you simply telephone us for a chat as we're keen to develop an understanding of your priorities.
We'll begin with a classroom briefing, then a ride out, where your own riding will be assessed. This will be followed by a demonstration ride from your instructor.
During all advanced training we use Autocom communication systems to ensure that you can hear at all speeds, with nothing left to chance.
The bonus is we will be working on some of the finest roads North Wales has to offer, not to mention the scenery.
---